"Sunflower" Season 1 Episode 2 Story Explanation – Get Here Sensational Thriller.
At the end of Sunflower Season 1 Episode 1 we have seen that Mr. Kapoor died in Sunflower society. Moreover Police is interogating all members lived in society. But they didn't get any clue. Is Mr. Ahuja is responsible for Mr. Kapoor death? To know more about the show read Sunflower Season 1 Episode 2 Story Explanation In English.  Moreover click here to check Sunflower Zee5 Web-series review.
Sunflower Season 1 Episode 2 Story Explanation
Next day we see, Sonu is working on causmetic company, where he likes one girl, and her name is Aanchal. Sonu send a birthday cake to Aanchal, but he didn't mention his name. So Aanchal is looking for that man who sent her cake.
Now Aanchal celebrate her birthday, with office staff, when she cut the cake and eat a bite, she start to sneeze, because she is an ellergy from Pineapple flavor. Furthermore Sonu was ready to prpose her, meanwhile he stop to see her in this condition.
Now we see other character, Justina and her friend Gurleen, and they are come to live in sunflower society, altogether they're Sonu's neighbor. Justina is social media influencer, and Gurleen comes there for singing.
In the next scene, Police got Mr.Kapoor forensic report, and they know Mr.Kapoor died from Bromethalin chemical.
In the other side Police is doing discuss, if victim take Bromethalin, then he'll die after 10hour. But in this case Victim died within 10 to 15minutes. Then Inspector Diggi said – If victim is suffering from another probleam like diabetic, and heart attack, then he can die after 1 hour.
Inspector Diggi and Chetan Thambe is seeing the CCTV photages, where they find Sonu is throwing a garbage very slowly and in well manner. Then they suspicious on Sonu that he's hiding some evidence. So they directly go to meet Sonu.
Moreover Inspector Diggi take the same garbage, which has thrown by Sonu, and show him, his garbage – where Diggi is asking last time you ordered food online, and from the same restaurent Mr.Kapoor ordered the food. But you didn't eat your food why?
Sonu is replying that delivery boy was very late, meanwhile Sonu ate something before he delivered. Furthermore he can't keep the food in fridge, because his fridge is not in working condition. He have a one mouse in his house and he bite Sonu's fridge wire.
Now Inspector Diggi check his Fridge and he find its working. Then Sonu reply Fridge sometime work and sometime not. After heard this Diggi and Chetan doubt get strong against Sonu.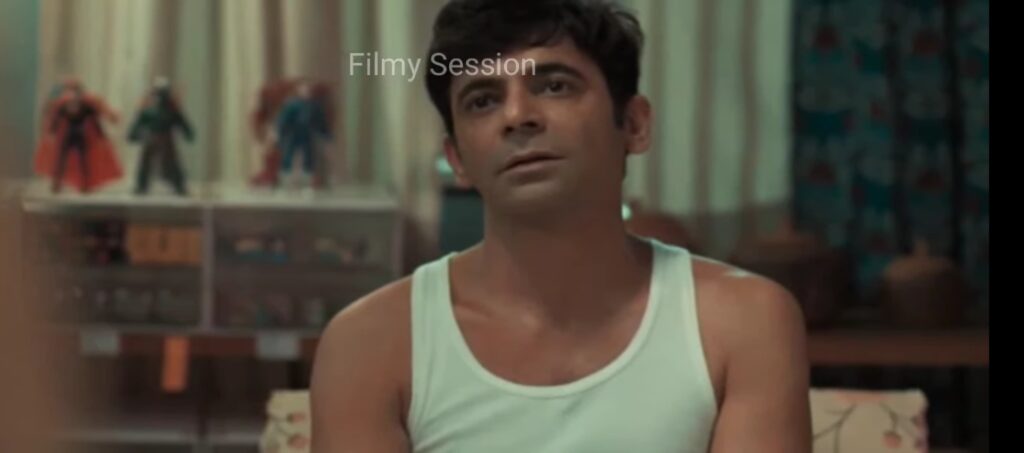 And The Episode 2 Ends Here.