At the end of Episode 4 we have seen that someone in police station leaked the secret information about the investigation.Then commissioner give Hathi Ram an order to suspend from his job. So now how will be the investigation go? To know all about that read Patal Lok Season 1 Episode 5 Story Explanation In English. Furthermore watch Patal Lok web series in Amazon Prime.
"Patal Lok Season 1 Episode 5 Story Explanation In English"
"Of Father And Son"
Here in the first seen of this Episode Hathi Ram reached in his home. Where he came drunk. So he want to talk his wife about his supension. But he get stop to talk her anything about his suspension.
Here in the next scene DCP Bhagat is giving all information about the case to commissioner. In the next scene CBI team is investigating the case. Harshit Taunk who is junior CBI officer with Himanshu Luthra who is informer. Now they are investigating the case.
Here in the next scene Hathi Ram is still curious for this case, So he decide to go to meet Tanreja. When he reached there her receptionist said he has gone to Dubai, he left the day after your last visit. Now Hathi Ram goes to DCP Bhagat's home and meet to him. Then he Hathi Ram said him – Sir we was almost in a near the case, Taariq gave us the slip and turned up dead in a few days. Furthermore that builder Talreja he has feld to Dubai. But DCP Bhagat reply him – you are suspended you cant handle it anymore.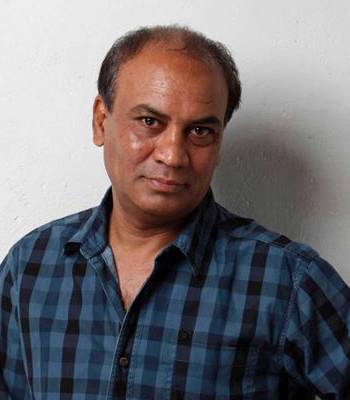 Here in the next scene Sanjeev wife saw him in his colleague privately. She have an anxiety probleam. When she looked all thses she go to drink.
"Well Planned Attack" Patal Lok Season 1 Episode 5 Story Explanation In English
Now commissioner is giving warning to Sanjeev – The attack that was planned as you was no regular hit job. It was an huge and well planned operation. Furthermore across the border plan.
"Press Confrence"
Now people wants answer and truth behind this case. then the CBI oragnse a press confrence where the commisioner told – this was a wll planned international terrorist operation. Whose main aim to eliminate the india's high profile civillians. So four name is involved in it which you know.
The first name is Kabir.M – Who is a Laskar-e Taiba trained terrorist from POK.Then he met a nepali ISI agent who arranged weapons and facilitated their safe entry into india. Thier some secret resources Tariq provide a stolen car to them. But now Tariq has no more,but he wrote a sucide letter .after that this all happened. Moreover Kabir.M is a pakistani because we got a pakistani passport from him. Furthermore we got Jihadi litrature from him. So the CBI is filling its charge sheet today against the four accused.
Now Ansari and Hathi Ram is getting confuse about the CBI information. Because Ansari is suspicious about Kabir.M. Because he know that Kabir can't read urdu. Then how he can accused jihadi litrature in hisself.
Sanjeev colleague Sara is also suspicious about the result of CBI. So she get hold the Hathi Ram choudhary case note-book. Which was diging by Hathi Ram hands.
And The Episode Ends Here.
Internal link – So here you can find latest web series explanation.