Here You Can See Thrilling Surprise of Paatal Lok Season 1 Episode 6 Story in Simple Words
At the End of Episode 05 we have seen that Ansari and Hathi Ram is getting confuse about the CBI information. Because Ansari is suspicious about Kabir.M. Because he know that Kabir can't read urdu. So know how will they find the truth behind this mess? To know all about that read Paatal Lok Season 1 Episode 6 Story Explanation In English. Furthermore watch Paatal Lok web series in Amazon Prime.
"Paatal Lok Season 1 Episode 6 Story Explanation In English"
"The Past Is Prologue"
Here in the first scene of the video someone call to Hathi Ram and told him – Sir whatever they're saying on TV about Cheeni, it's all false. She is not a Nepali agent. Meet me todays at Nizamuddin station.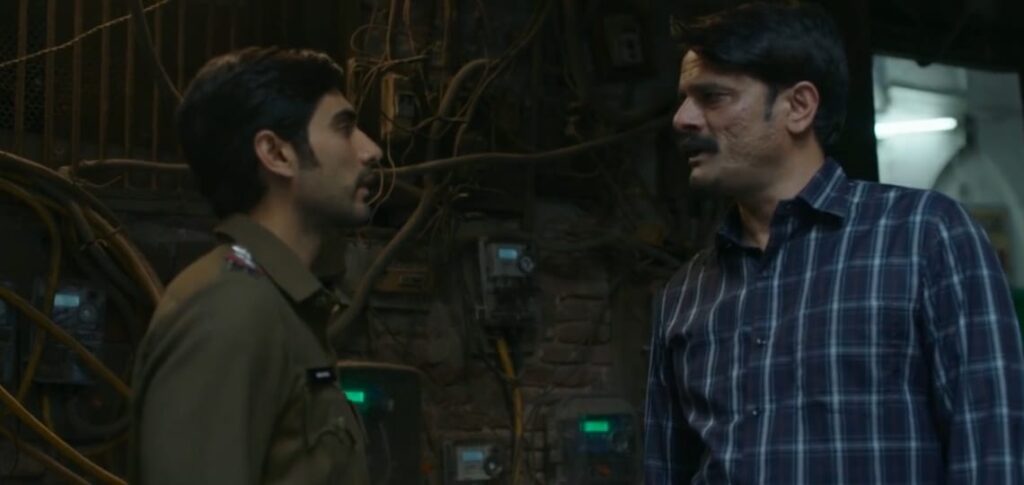 Now Hathi Ram and Ansari goes to meet that person who was in the call. When they meet him, They find the same man who came police station many time to saw Cheeni in the bar.
Now he is tellingCheeni's childhood story to Hathi Ram – He told him I know cheen from his childhood. I found him in this same station where we are. Furthermore she is not a nepali agent because in his childhood after death of his mother and father, his maternal uncle leave him in this railway station.So from this date to till now she lives with us. When she grow she wanted to make something of his life, So she went to a night school. Then she got a job in mall. After that she did a course at a beauty parlor and became a masseuse. She had to work for Talreja's parlor, where she had gave accompany with Talreja's men for deliverinf and picking bags.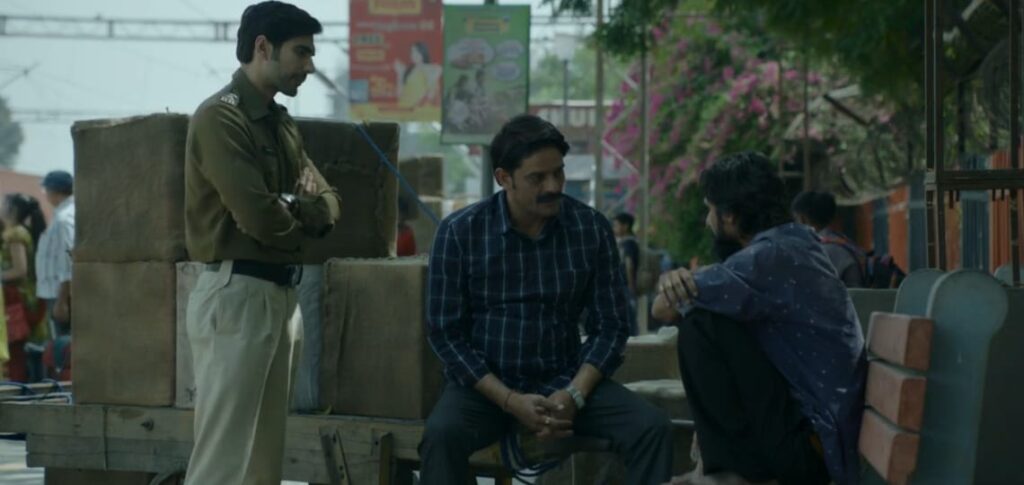 "Hathi Ram Trying To Find Kabir Truth"
Now Hathi Ram is doing his indivisual investigation. Because he has suspended. Furthermore Ansari is with him in all investigation.
Now they find Kabir.M home adress. Where they meet with Kabir's uncle. Who is giving an information about Kabir.
He says to HathiRam – He got into the habbit of stealing during his school . days. So when she come from school he steal the bigger stuff like bikes and cars. I haven't even seen him in the last six or seven years.
Hathi Ram – Do you know is he connected with Jihadi?
His Uncle – I didn't allow him to take momdern religion so how can i made him jihadi.
Now Hathi Ram and Ansari is know the truth that Kabir.M and Cheeni is not a terrorist. Furthermore CBI investigation is just wrong theory.
"Sara Is Investigating From Sanjeev Side"
Here in the next scene of the episode Sara is investigating. She saw Hathi Ram diary. She call someone in chitrakoot, the man in call is "Amitosh". The reporter who gave Hathi Ram information about Tyagi in Chitrakoot.
Now Sara is too asking about Gwala gujar, where the reporter tells her he started their business since past in 90's from with road construction.
"Someone Attacked On Kabir" Paatal Lok Season 01 Episode 06 Story Explanation In English
Now one criminal on jail attacked from knife on a Kabir. Because CBI spread this news in their investigation, Kabir is POK terrorist. The man attacked on Kabir and tells him you are a bludy terrorist.
Now Sara is saying to Hathi Ram – I know you also know that CBI information is wrong. Because i used your diary where i seen you are investigating Vishal Tyagi. I searched some information regarding political aspects of this case.
Where I find – There is a powerful minister called Balkishan Bajpayee, Moreover Gwala Gujjar in Chitrakoot is working for him many years. When Balkishan was PWD minister then he granted many road contracts to Gwala Gujjar.
Htahi Ram – But what is the connection of Sanjeev Mehra to Balkishan Bajpayee?
Sara – I don't know. But according to as my thought Bajpayee's party has been trying to create a national presence for year. Furthermore elections are around. They want something against the ruling party. May be they have other target in his list as well Sanjeev.
Now Hathi Ram look all picture which was collected by Sara. When he watch those old picture where he find Tyagi's sports teacher in police uniform. So he found he was Police since in past.
And The Episode Ends Here.
Internal link – So here you can find latest web series explanation.