At the end of Episode 06 we have seen that Hathi Ram and Sanjeev Mehra colleague Sara is doing investigation indivisually. Then Sara find a political connection related to Vishal Tyagi. So he share his investigation with Hathi Ram. Moreover Now what will be the story behind all this mess? To know all about that read Paatal Lok Episode 7 Story Explanation In English. Furthermore watch Paatal Lok web series in Amazon Prime.
"Paatal Lok Episode 7 Story Explanation In English"
"BadLands"
Here in the first scene of this Episode Hathi Ram is packing his clothes. Then he is getting ready to go Chitrakoot.
Now he reached Chitrakoot, where he goes to Tyagi's school to meet his sports teachers. When Hathi Ram meet him, he request to him tell me the truth. Then he start to tells story of himself, & how Tyagi is connected with him? –
He says – sir I was in the police before I became a sports teacher.Where 1st time Donullia and his team came in police station. But no one have seen Donullia before, even i too not able to seen him. Then i request to him i want to be join your army sir, becasue i too Gujar. But he didn't joined me infect he tells me yo can work for our army from outside, Give all information of Bajpayee to us, keep an eyes on all his visitors.
Hathi Ram – So you are an informer of Donullia?
He reply – Actually Donullia doesn't need for any information and he just likes helping his clan. Donullia and Gwala gujjar have a lot of owe in all family of gujjar in chitrakoot.
Hathi Ram – how many owe of Donullia in you?
He Reply – Two. 1st- When i quit the police force, Gwala helped me get a job here at the school.
2nd – He helped my one student – Vishal Tyagi.
"Vishal Tyagi Story" Paatal Lok Episode 7 Story Explanation In English
When Tyagi killed three students in his school because they accused his sister sexually. Then the owner of the family wants to kill Tyagi. So I took vishal with me in Gwala house, and request him to put him here, and joined him in our army. Then Gwala said – This decision only can take Master ji (Donullia), but before that he have to clear some test. Then Tyagi got suceed in his two test which has taken by Gwala gujjar.
Tyagi is so honest for Master ji. Except this he is so curious to meet with Master ji (Donullia). Then one day Master ji and his brother Gwala came to met Tyagi, After that Master ji tells him – You passed in your test, you loves dog most rather then humans, and remeber this thing people who loves dog most, are good people, If mans like a dog, he is a good man. Your second test give to me what Eklavya gave to his guru. Then Tyagi cut his finger from Hammering.
After that now Tyagi isinvolved in Donullia's army. Furthermore they satrted to give him some works under Donullia and Gujjar. He killed 45 people for Donullia(Master Ji) and Gujjar. Now Vishal Tyagi is most notorious and trusted lieutenant of Donullia ( Master Ji).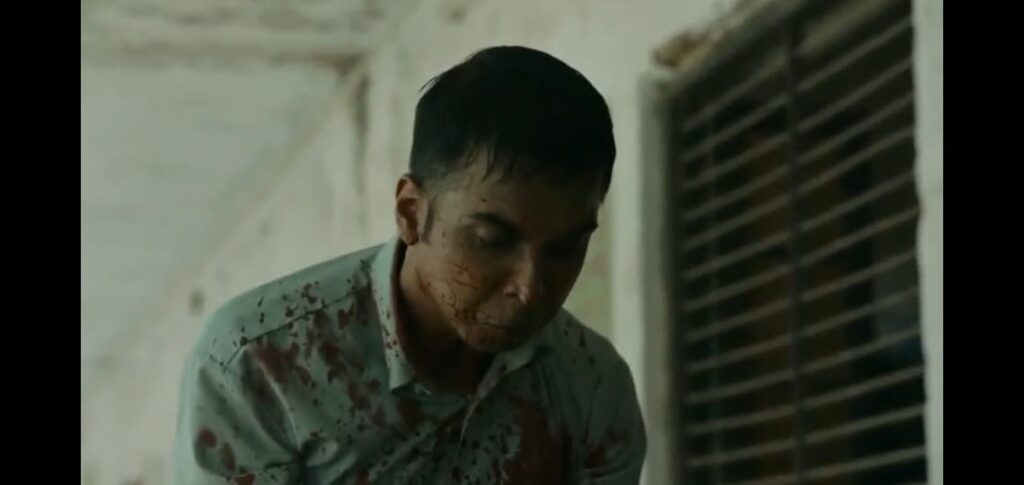 "Hathi Ram Want To Find Donullia"
Now Hathi Ram asked him – Where is Donullia?
He Reply – Sir no one know about him.
Hathi Ram – Where is Gwala?
Then he reply to Hathi Ram sir every Thrusday Gwala meets to Donullia's follower where he give justice and help to those people, Who truely like him.
Then Hathi Ram too join Donullia's followe meeting. But Gwala was busy in any rituals so he deny to meet with them. But one of the guy of Gwala look in HathiRam, and he get suspect to see Hathi Ram.
Now the guy is following Hathi Ram. So Hathi Ram run aways from there.
And The Episode Ends Here.
Internal link – So here you can find latest web series explanation.