"November Story" Season 1 Episode 2 Story Explanation In English – You'll Get Here An Amazing Crime-Thriller With Full Of Suspence & Disastrous Murder Mystrey.
At the end of November Story Season 1 Episode 1 we have seen that, Anu wants to sell her old house. Because she wants to manage, some money for her dad treatment. One day when she didn't find her dad in the house, then she go her old house, and she found her dad with one body dead body. From whome she met in train. To know more about the show read November Story Season 1 Episode 2 Story Explanation In English. Moreover click here to check reviews of November Story Tv-Series.
November Story Season 1 Episode 2 Story Explanation In English
Now we see the past story where a lady is giving birth to baby. But during delivery she died, so one sister is upbringing this child.
Now story turn in present –
Police is investigating Anu's old house. Anu is giving her statement, that she looked this dead body at morning and then she informed police. She's saying she always kept one more key of house, inside there. Because broker can come there to show house for buyer.
Now we see the dead body condition, Anu has already covered a white wet paint on body, to erase evidence and fingerprints.
Anu's old house neighbour Yesu comes there. Moreover he's unaware from murder. Police call him to take his statement.
Yesu is giving his statement. Where he told to police he has spent 1 month there because he's new there. Meanwhile Dr.ParanThaman comes there, and he recognise Yesu. Yesu is the surgeon, but now he retired. So Dr.ParanThaman want to take Yesu's help.
Now Anu in her home is telling to Malar and Chitra, that she seen the lady on train. But after some time I show her dead body. How is it possible? and Why my dad in every year of 16November goes in that house?
When Yesu saw Savitri's dead body, they find killer has prickled, some sharper things in her back. Now Yesu reached in death place, where he saw a sharp needle attached on wall.
Meanwhile Anu reached there, and waiting for police in outside.
Witness
Yesu is saying may be killer's mental health is not good, beacuse the sign of prickled in her back, of 45 times, has done after her death. Moreover the guy who sink the body in paint is a normal guy, and he did it intentionally to erase the evidence. The killer height will be in aprox 5 to 5.4 feet.
Now Anu has heard all conversation.
In the next scene when Yesu reach in his room he open his car, where we see one more dead body of a guy.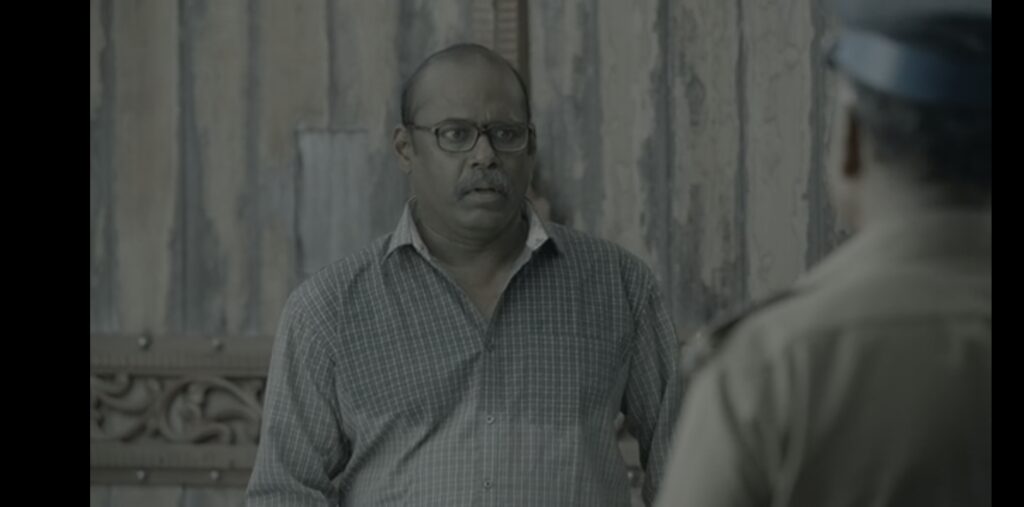 And The Episode 2 Ends Here.