Asur Season 1 Episode 6 Story explanation In English -You'll Get Here Fascinating Way Of Thrilled
At the end of Asur Season 1 Episode 5 we have seen, Lolark send Shubh image to Dhananjay. When Dhananjay saw Shubh image he goes in his flashback and remind that thing when he arrest Shubh for his father murder case. Is Shubh is alive? Is kidnapper of Nikhil is Shubh? To know all about that read Asur Season 1 Episode 6 Story explanation
Asur Season 1 Episode 6 Story explanation
"The firewall"
Here Lolark is trying to find Shubh details so he goes to Shubh house in Varanasi and then meet with Shubh grandpaa Neelkanth joshi.
Lolark – Your grandson Shubh ! I want to talk to you regarding him.
Neelkanth joshi – Do you believe in horoscope ? Horoscope has a deep impact on our lives. My son Radhacharan calculated an auspicious time according to astrology. Because he wanted his child to be born at the exact time. But the baby was born two days before. Additionally according to the new birth date of that baby, the baby was not a god, but a demon.
Neelkanth joshi- Why did you come to know about my grandson after so many days?
Lolark- Then he reply to him because demons don't die easily.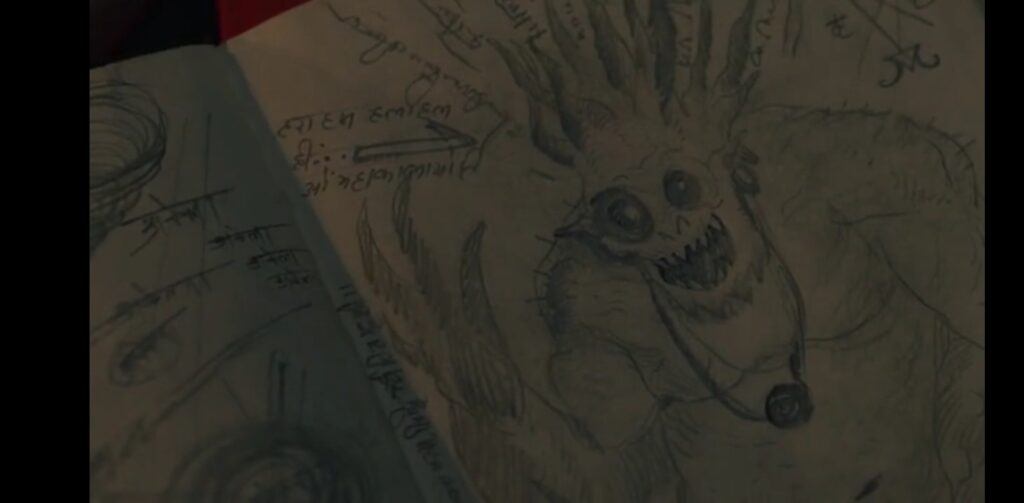 "Dhananjay find something new"
Now Dhananjay starts to take Keshar help to find horocope of the all victims. Consequently he find one thing common among all these people, all of them have born in the same constellation. But the question is here how does the killer know that they are from the same constellation?
Then Rasul reply – He is getting the information of the entire country from N.I.C (National informatics center). Consequently all the govt data sites are under the NIC control. So he's hitting the jackpot by hacking NIC's database.
Dhanajay – Every data is hackable if it's on the internet.
Rasul – But NIC data is secured with 18 bit firewall.
Dhananjay – Can you break the firewall ?
Rasul – May be sir but it will take time.
Dhananjay – We don't have time . He is always two steps ahead of us. He might have already chosen his next victim. So Dhananjay decide to hire 'Naina' for crack this firewall, because she is an expert in the field of cyber-security. Consequently she crack the code and Dhananjay get success to find who will be killer's next target?
"Killer second assignment for Nikhil"
Killer has already sent some image of victim to Nikhil and his name is Aditya jalan. He starts to give details to Nikhil.
Killer – He is surrounded by guards at all times and they are highly trained ex-commandos. Consequently security is too tight.
Nikhil – What are his eating habbits?
Killer – Regular. He eats simple food mostly at home.
Nikhil – I will figure it out how to kill Aditya?
Killer – Then killer told to Nikhil he will celebrate his engegement in next three days. But i heard its a big party and security will high.
Nikhil – Then we already find it when we should kill him.
Here in the next scene Dhananjay called to Lolark.
Dhananjay – Did you find out anything ?
Lolark – Sir i found a diary of Shubh and i am bringing it.
Dhananjay say to Nusrat – Did you figure out anything from shubh picture ? Then tell me how would he look in present?
Nusrat – Sir i'm working on it.
"Dhananjay security for Aditya"Asur Season 1 Episode 6 Story explanation
Dhananjay alert to Aditya and request to team for tighten Aditya security. He said check all the guest properly and don't let anyone without checking them.
"Nikhil plan" –
The security will be tight in the party. First we should distract all of them in other big issue , definitely security, they will take Aditya out of the club , when they think that everything is okay, they will bring Aditya back inside. Then our game will begins, shut the all lights of party and kill him.
And Nikhil's plan worked as per their planning. Consequently CBI again failed to save the victim Aditya jalan life and additionally failed to find the killer & Nikhil.
And the episode ends here.