At the end of Asur Season 1 Episode 2 we have seen Dhananjay get arrested. Is Dhananjay really murdered his wife? or someone is trapping Dhananjay in this case ? To know all about that read the Asur Season 1 Episode 3 Story explanation
Asur Season 1 Episode 3 Story explanation
"Peek – a – boo"
The episode starts with 18 years ago Story in Varanashi. where shubh and his grandpaa going hospital and consulting a doctor for shubh.
Grandpaa to Doctor – 'shubh doesn't speak much'. he is very short tempered, sometime i feel he'll kill someone due to his Anger. when he was three years old, he used to memorize a complete book . he is now eight years old he know the Bhagvad Geeta like the back of his hand.
Doctor – your Grandson IQ is very high. and he is gifted. he can do anything. he can become anything.
Doctor Ask to Shubh – My Dear What do you want to be when you Grow up ?
Shubh Reply – Asur (demon), Monster.
Grandpaa – Doctor, his father calls him Asur. thats why he really feel he is a Demon.
Doctor to his grandpaa – please dont call him by 'Asur or any such names, otherwise he will start thinking of himself that ways. He is very different from other. 'Hitting him' ,'Scaring him',or 'Threatening him' will worsen his condition. So you will have to take care of him.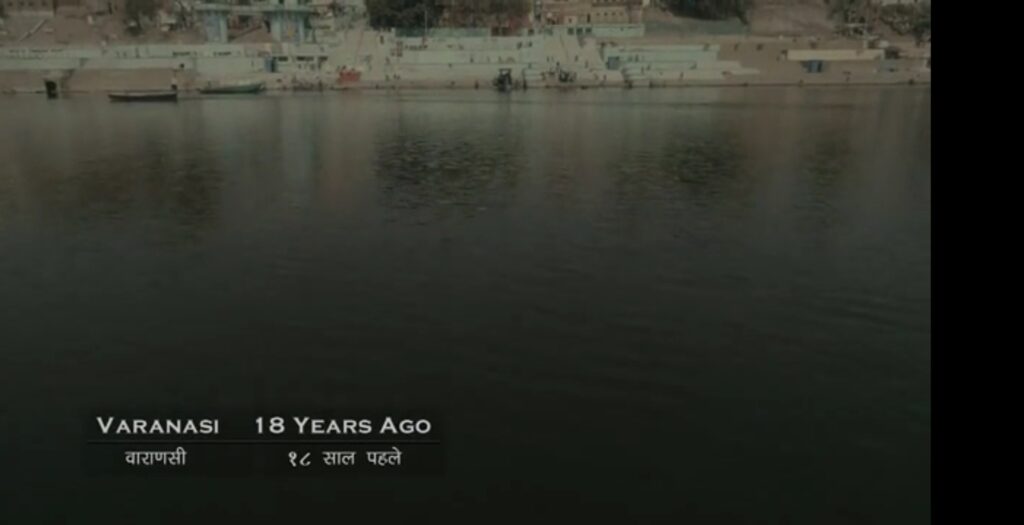 "In Present"
Here Nikhil get three new cordinates messages in their phone. And he call the team come everyone to the situation room!
Rasul start to find the location and tell them .1st location is Kolkatta. Second,Gurugram Sikanderpur. And the Third one is in Delhi Kirtinagar.
Nikhil – These are all chapters of the same story and its all connected.
"Kolkatta case" Asur Season 1 Episode 3 Story explanation
Lolark dubey call kolkatta police to confirm any same case about there. they tell yes.
CBI team reached there and discuss the case,
The man died in the car.
CBI team inform to Nikhil the man who died his lungs are filled with carbon mono oxide and carbon di oxide. someone tampered with the exhaust pipe.
Nikhil ask to team – But he could have easily gotten out of the car .
CBI Team -No sir ! the killer hacked the car lock as well.
Nikhil – The perfect crime. Any update from the Gurugram team?
"Gurugram Case"
Nikhil to their team – where did you reach ?
CBI team – sir we are almost there . but there is a probleam. The Corpse in a Graveyard.
Nikhil – The killer is challanging us . He want us to find it. we will have to go over there.
CBI team check the coffin but the coffin was empty.
Nikhil and their team decide to go Kirtinagar . they reached in location where they find empty shop . Nikhil ask to team – did you check CCTV footage of the shop ?
Team reply – I checked it, sir But nothing found. But im checking the footage of the opposite shop.
Nikhil – who's shop is this ?
Team – George sebastian
Nikhil to Lolark – find George. get George's details .
"What they find in Gurugram Case"
They check someone made a coffin last night. But the local police told to CBI team sir, this cemetery has been shut for two years now, so therefore no corpse was buried here.
Nikhil – I think the killer buried somebody alive. and we dont have time to save that person . Have you got the George details?
Lolark- The last known location of George phone is in Gurugram.
Nikhil – Where in Gurugram?
Lolark- In the Graveyard. It got signal at 1A.M and then nothing after that .
Nikhil –That mean George could be in coffin . But suddenly he remind the car there .
CBI team – Nikhil give them instruction to check the car properly . Subsequently they find George there ,
"Dhananjay in jail"
Dhananjay – Can i get a pen and a paper ?
Police – Sorry sir you know that we don't have that permission.
Dhananjay – okay
After that police took two chalk for him . Hence Dhananjay say thanks to him. and Afer that he start to find his all past.
than Dhananjay remind something so he again request to police I have to make an urgent call .
Dhananjay call Nikhil – Hello Nikhil ? please listen to me very carefully. your life is in danger . The killer understands you, So Therefore The killer has brought you here for some reason .
Nikhil – Sir I know all of this. But at this time im dealing with another crisis. So Therefore I will meet you tomorrw. additionally I too want to urgently talk to you.
"George Get Conscious" Asur Season 1 Episode 3 Story explanation
Nikhil – Are you okay?
George – I saw the Devil !
Nikhil – George calm down !we are here to help you But you must tell us what happened exactly.
George – Last evening when i left to deliver the coffin, The devil come and said if i dont fulfill his orders, then he will kill my family in front of me. he put alive man in a coffin box and i looked at him helplessly. So he sudden gagged me and i was unconscious.
Nikhil – What was the size of the coffin?
George –around Nine feet.
Nikhil give instruction to team check all Graveyard every corner. they found one coffin was bigger than the average size, this mean it would be heavy.
when they drag the coffin .and we saw one man who covered their face with same horrible mask are awaking alive from coffin. and Nikhil ,with all team member get suddenly unconscious.
This episode ends here.
Asur web series Review click on the link if you want to watch the review of Asur 2020