Asur Web Series Starcast, Characters & Important Roles
Asur (Web Series) 2020
This is 2020 indian hindi language crime-thriller web series. The season 1st of this series divided in 8 parts or episodes. The series is based on suspence drama and it is full of suspence. In any point of time one can not guess who is killer and there is no any clue about killer also? In this series someone is continously killing the impeccable people without any reason. Here in this article you can read complete information about Asur Web Series Starcast, Characters & Important Roles.
The story rounds about searching of the person who is killing people continouly. The interesting part of this Asur series is serial killing of unrelated people happening so rapidly that creates so much suspense in the mind of viewers. You will find the great mixture of thrill, mystery and crime throughtout the series. It is one of the series that will never bore you and creates curiosity to watch till the end in one go.
Asur Web Series Starcast, Characters & Important Roles
Direction Given By
Oni sen
Written By
Gaurav Shukla
Niren Bhatt
Abhijeet Khuman
Parnay Patwardhan
Asur Web Series Starcast
Dhananjay Rajput (Arshad warsi)
In this series Arshad warsi is playing the role of Dr. Dhananjay rajput and he is a forensic expert. He plays CBI Officer role and his experience is very important to his team for solving the case of serial killer. In the last episode you will see Dr. Dhananjay's past is also related to Serial Killer of Asur Series. Because of his decision the life of one boy changed completely and that boy went into the wrong direction.
2. Nikhil Nair (Barun Sobti)
Nikhil is the most intellgent person in this series. In the start of his career he was working with CBI. He was taught by Dr. Dhananjay Rajput in his training days. He is very sharp & bright student. When he asked some good questions to Dr. Dhananjay than he understood his talent and get a vision that he will do something great in his life. Later he left the CBI and went to USA with his wife. Nikhil became teacher in USA. He again came in India when CBI asked him to rejoin so that they can solve one big case of serial killing.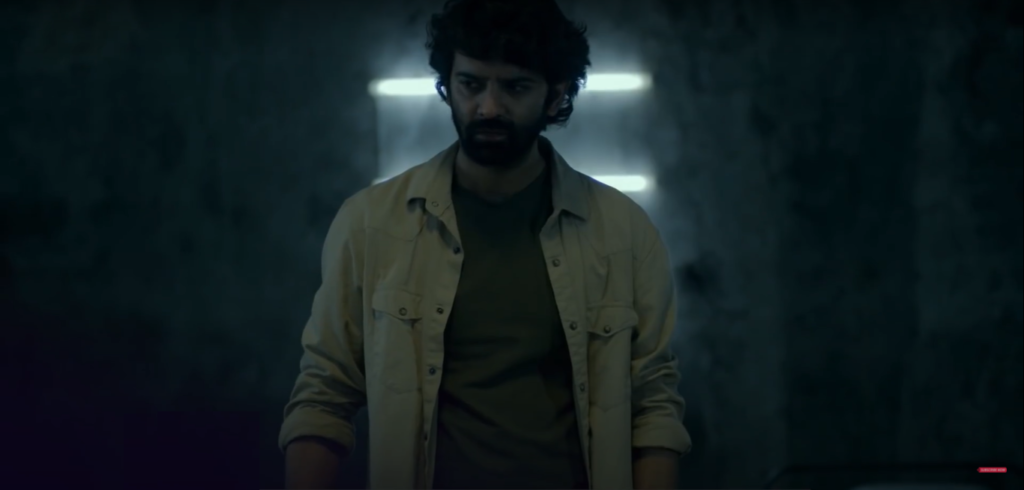 Asur Web Series Characters
3. Naina Nair (Anupriya Goenka)
She is the wife of nikhil nair. She is housewife. Nikhil and Naina have a lovely little daughter.
4. Nusrat Saeed (Ridhi Dogra)
She is also a crucial member of forensic department. She had a relationship with Nikhil in the past. They both are collegues and working in same cases from the start. Nikhil left her and move to USA without even saying Good bye to Nusrat. Nusrat still loves him very much. But now she cann't say anything to Nikhil as he has family. Nusrat is playing a very gentle role in this series.
Asur Web Series Important Roles
5. Lolark Dubey (Sharib Hashmi)
He is a member of forensic department. He is also an important member of Dhananjay forensic team.
6. Rasool shaikh (Amey Wagh)
He is playing an important role of cyber expert in Asur series. He is a mystery man. No one knows his background like where he came from or where he belongs? He plays vital role because of his knowledge but at the end you will find his reality.
7. Shashank Awasthi (Pawan Chopra)
He is the boss of Dr. Dhananjay rajput in forensic department.
8. Shubh (Vishesh Bansal)
He is the mystery boy of the series, actually in present nobody know about him who is the real Shubh joshi ? But the series starts with an eleven years old story where a young child named shubh shown near Varanasi Ghat. But after 11 years looks nobody know about how shubh looks.
9. Kesar Bharadwaj (Gaurav Arora)
He is blind follower of Asur or Shubh. He met Shubh in the jail and gets spritual learning from the Shubh. Now Kesar himself gives spiritual leactures to others.
10. Raina Singh (Anvita Sudarshan)
11. Samarth Ahuja (Nishank Verma)
12. Aditya Jalan (Archak Chhabra)
13. Moksh (Aditya Lal)
14. Neelkanth Joshi (Deepak Qazir)
15. Ankit Sharma (Bondip Sarma)
16. Radhacharan Joshi (Jayant Raina)
17. Lolark's Wife (Sunayna Baile)
Here you can also check Mirzapur Season 02 Complete Story as it is already out and it is very interesting to watch.