Aashram is a Hindi-language crime drama web series. Altogether the story is revolving around about how the higher caste people make living difficult for the lower caste in remote villages of India. Imp Cast of the series is Bobby Deol, Lil RockStar, Chandan Roy Sanyal, Aditi Sudhir Pohankar. Get here Aashram Season 1 Episode 1 Explanation In English. Moreover you can find here another movies review.
In the starting of the Episode we see a Hermitage in Kashipur, and a sage is the owner of this Hermitage. Now we see, a girl "Pammi", she's living in a same hermitage. where Pammi killed her girls hostel warden, and two more man.
Story Turns In Flashback May 2012 –
Pammi (Parminder Singh) is a wrestler, and she's getting ready for her match with "Sangita Singh". Who'll be the winner of this match will able to play national game further. Sangita is the daughter of Event Oragniser, Consequently they intentionally disqualified Pammi, and Sangita declare as a winner.
Pammi belongs to downtrodden caste, and Sangita belongs to higher caste. Pammi's brother Satvinder left his study to make fulfill his sister dream of wrestler. But after this match, both brother and sister lost their hope.
Next day in Pammi's village she is attending a marriage. But the issue is coming, how will be the groom, and the guest from the groom's side will pass across from the higher caste street? Then "Aki" who is a reporter, are explaining everyone, this will be our freedom, we can go anywhere, and everyone has the right to celebrate their happiness. After that they passed their wedding from the higher caste people's street. Meanwhile all guest and groom assaulted by the higher ctg people, on the way.
Aashram Season 1 Episode 1 Explanation In English
Therefore Pammi, with the groom is going to police station for filed a FIR of attempt to murder. Here inspector Ujagar Singh is making them understand if they'll file FIR against higher caste people then they can hurt more them. After that Inspector write their FIR.
Now "Chaudhry Singh" with their man is going into hospital to take back FIR against them. As an compulsion, and under pressure Pammi, is giving back FIR.
Now we see, "Messiah of the poor people a Big Sage of the Kashipur Nirala Baba Ji (Bobby Deol)" is reaching at hospital.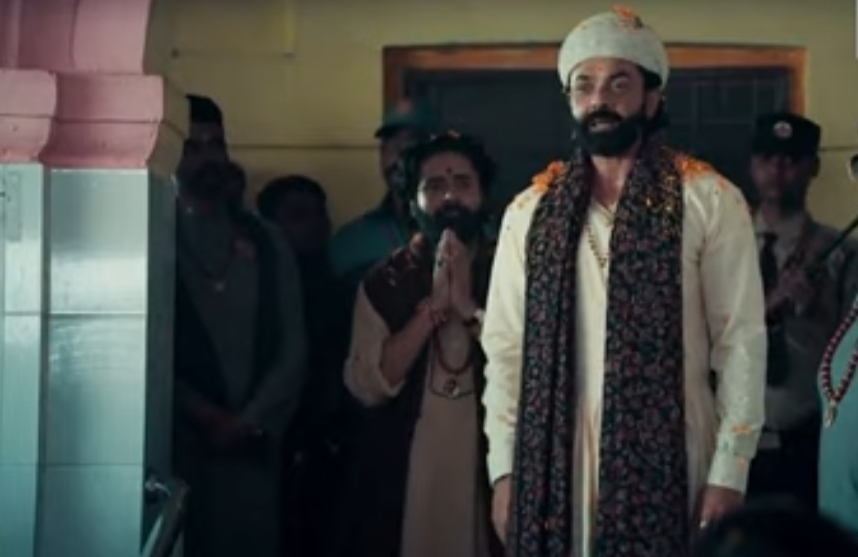 And The Episode 1 Ends Here.