"Squid Game" Season 1 Characters Star Cast & Important Roles– Know Here Your Favorite Best Cast
Squid Game is a South Korean television series based on action, survival and thriller. The series is getting so much popularity in all over the globe and due to this it became the number one show on Netflix. It is directed and written by Hwang Dong-hynk. It released on Netflix on 17th September, 2021. Here you will find complete details about "Squid Game" Season 1 Characters Star Cast & Important Roles. The main roles of this tv series have been played by Lee Jung-jae, Wi Ha-joon, Park Hae-soo, O Yeong-su, Jung Ho-yeon, Heo Sung-tae, Kim Joo-ryoung and Anupam Tripathi. You can also check complete story of all Squid Game Episodes. Moreover you can also find review of other latest movies.
"Squid Game" Season 1 Characters Star Cast & Important Roles
1. Lee Jung-jae as Seong Gi-hun:

He is a gambling addict and a chauffeur and a gambling addict. His life is full of struggle in order to support his daughter financially. He lives with his mother. His plan is to move United States with her mother and step-father so he participates in the Game to earn money and settle his debts and to become financially stable.
2. Wi Ha-joon as Hwang Jun-ho:

He is a police officer. He sneaks into the Game as a guard for finding his missing brother.
3. Park Hae-soo as Cho Sang-woo:

He is junior to Seong Gi-hun. Sang-woo is the head of the investment team at a securities company. He studied at Seoul National University. Sang-woo is one of the brightest student of the university but now he is wanted person by the police as he steals money from his clients.
4. O Yeong-su as Oh Il-nam:

He is an elderly man with a brain tumor who plays the Game for diverting his mind from the disease.
"Squid Game" Season 1 Star Cast, Important Roles & Characters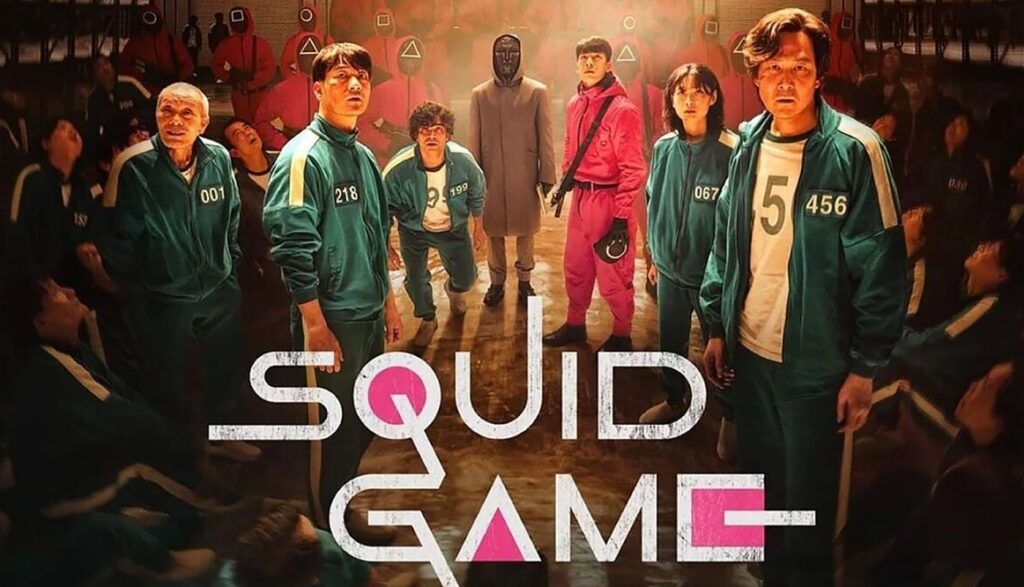 5. Jung Ho-yeon as Kang Sae-byeok:

She is a North Korean defector who enters the Game for paying the broker to find and retrieve her surviving family members. She wants to live in a house with her mother and younger brother.
6. Heo Sung-tae as Jang Deok-su:

He is a gangster who sneaks the Game just to settle his debts of massive gambling.
7. Kim Joo-ryoung as Han Mi-nyeo:

She is a manipulative and mysterious woman. She claims to be a poor single mother.
8. Anupam Tripathi as Abdul Ali:

He is a worker from Pakistan. He enters the Game in order to provide for his young family because his employer is not paying money to him since months.

1. Check here list of latest upcoming must watch bollywood movies 2021.
2. Money Heist all season full explanation.