Haseen Dillruba is a 2021 Indian Hindi – language mysterious thrilled movie. Moreover The film premiered on 2 July 2021 on Netflix. The main cast is Taapsee Pannu, Harshvardhan Rane, & Vikrant Massey. So here you can get Haseen Dillruba Movie Review & Story Explanation.
In the starting of this story, we see, a fire blast at Rani's(Taapsee Panu), house. When Rani enter there, she find severed hand in which, Rani name tatto has imprinted. That mean Rani's husband "Rishi" has died in this blast.
Now Police is suspecting on Rani, that she killed her husband.
Now Story turn in Flashback –
Rani has an arrange marriage with Rishu. That is why, in their relationship, we see many kind of up's and down. Sometime Rani look flare up, and sometime Rishu.
Then Rishu's cousin Neel, comes to live in their house, for 1 months. he's fit and muscular guy, as compare to Rishu. After see, Neel's look, Rani get attracted, therefore Rani have an extra marital affairs with Neel.
After one month when Neel get ready to go from there, Rani has decided, that she'll told evrything to Rishu about their relationship. So one day she told Rishu, about her affair with Neel, Then Rishu heart breaks and he got tear, because he trust on her very much.
Now Rishi is angry and he goes to meet Neel, and here they fight with each other. When Rishi arrived at his home, Rani find complete change in his behaviour. He's not talking to Rani, He's sleeping alone, and everything is doing different as compare to before.
Rani felt very bad, so she's appologizing everyday. Furthermore one fine day, Rishi forgive her. After that Rani fall in love with Rishi again, and now their relationship is going good.
Haseen Dillruba Movie Review & Story Explanation
Meanwhile one day Neel comes again, to meet Rani, but this time she's shouting on him. At the same time Rishi reach there, and they get fight again, Moreover Rani hits on Neel head, and he die there.
Now Rishi and Rani is planning to placement of Body, and to hide this body from the police, they make a plan of Rishi's death.
Rishi cuts his hand and Neels hand. Now Rishi wear Neels jacket and cap, and then he goes out from the house. After that as per Rishi's plan, he blast his house.
At the end we see, police is unable to find any proof against of Rani. Because they're thinking it was Rishi. Then we see, Rishi and Rani together, at the station, where they're leaving the city.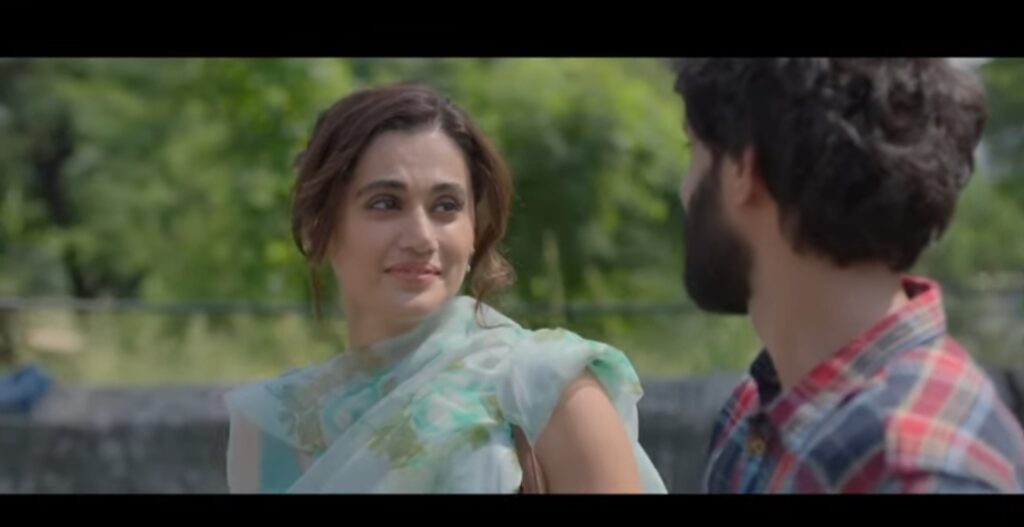 And The Movie Ends Here.