"Candy" Web Series Season 1 Episode 6 Story Explanation In English –
End of the episode 5, we saw that Luca pointed a gun on Jayant. Is Jayant alive or die? For that read Candy Web Series Season 1 Episode 6 Story Explanation In English.  Moreover you can find here another movies review.
When Ratna saw Luca- that he is pointing a gun on Jayant side, she scream loudly and order him to put the gun down. After that Luca threat them, and he break Ratna's phone in which she collected the evidence against Bayu's. Moreover Luca deleted all the CCTV phootages.
Next day Byus and Luca go somewhere for the big deal of drugs. In return they get money.
In other side jayant is searching on internet about demon. Where he found, once a family from bangkok, has claimed that their daughter had raped by the demons. After demonic rape, a permanent mark had seem in her neck. bangkok victim girl felt some hellucinations and she sketched demons picture. When Jayant opened the picture on internet he get little socked. Because her demons sketcked was simmilar as he already seen in Leena's house.
After this incident Jayant and Ratna has decided that they will try to find what is this mess? is he really a demon or human?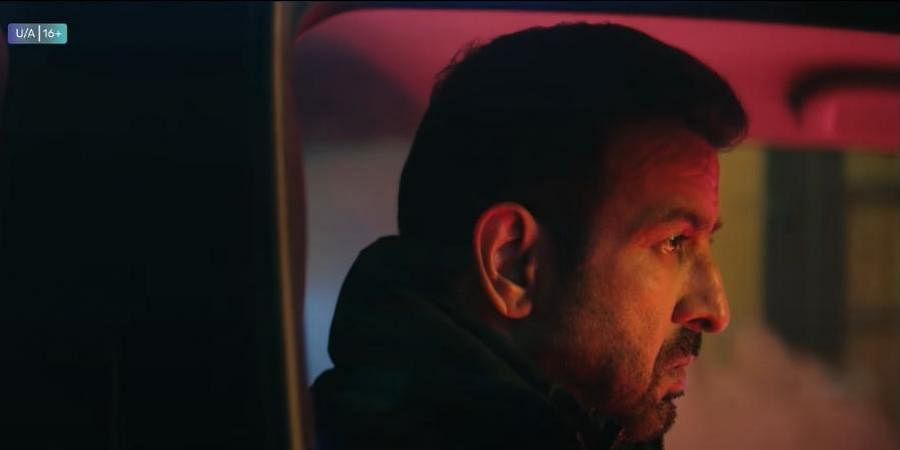 In the next scene "Luca, invite Ratna" on his camp. Here Luca tells her, that his real name is Lokesh, and he is the team leader of anti-narcotics task force. Moreover he offers Ratna to work with him. Further Luca shared Bayus secret information, – Bayu only sells the drugs, and the production of drugs has been is happening by the Sirji. But who is "Sirji" no one know. Tonight Bayus and Sirji is meeting in a club.
Candy Web Series
At the night when Narcotic team comes inside the club, they start to firing. In this scene – Bayus get suspicious on Luca, and he shooted Luca from the bullets.
After that Bayu run towards a car, but the man who is sitting inside the car has killed bayu.
Ratna received a call, and she know Bayus is no more.
And The Episode 6 Ends Here.
Get here a direct link of Money Heist Season 5 Vol.1 and Vol.2.