The Last Hour Season 1 Ending Explanation In English (Episode 8) -You'll Get Here An Amazing Kind Of Crammed & Thriller Murder Mystrey & Suspence.
At the end of The Last Hour Season 1 Episode 7 we have seen that Dev found third guy who raped Pari. Moreover he's Pintu, Pari's college friend. Meanwhile when Lipika run behind Thapa's car, he bumped Lipika's car, and overturned. To know more about the show read The Last Hour Season 1 Ending Explanation In English (Episode 8). Moreover click here to check the review of "The Last Hour".
The Last Hour Season 1 Ending Explanation In English (Episode 8)
Now police surounded Thapa, when they rescue Lipika's car, meanwhile Thapa's car fall in to the valley. They admit Lipika on hospital. Moreover one team of Cops is rescuing Thapa's car.
In the next scene Dev found the tatto guy, "Pintu".
Why Pintu helped Yama-Nadu?
Now we see in story Pintu's past. Pintu's one leg is tainted by Polio. Furthermore he sold drugs to Thapa.
One day Thapa said to Pintu, Yama-Nadu can recover your leg, but for that you have to pay something.
When Pintu meet to Yama-Nadu, he said – I can recover your leg but for that we need Pari, who's your college friend.
In the next scene Doma & Dev is following Pintu, and they reached in workshop. In the next side police traced Thapa's car, and it almost burnt. But they didn't find Thapa there. In his car, they find one adress of "Eagle workshop". Now police reached there.
When Dev saw police car there, he said to Doma, you go from here, and convince Arup, and tells him full truth of Pari's case. If I go and try to convince him, he can't trust. But may be he can, trust you. Then Doma goes from there.
Now Doma is telling all truth in front of Arup.
Dev reached in Pintu's shop, where he's asking him about that tatto. Then Pintu replied – many people imprint This kind of tatto, come here tomorrow I can show you many guys in this tatto. Then Pintu go in his room where he inform Yama-Nadu that Dev is here.
Dev again knocked the door, when Pintu open the door, Dev killed him.
Now Dev slept in next to Pintu, to check last one hour of his death. Where Dev is seeing, Pintu is informing Yama-Nadu that Dev is here. and Yama-Nadu is saying him for wait there.
"Yama-Nadu Killed Dev" The Last Hour Season 1 Ending Explanation In English (Episode 8)
Dev is sleeping in next to Pintu's dead body and looking his last hour. between this scenerio, Yama-Nadu reach there in actual and he saw Dev is sleeping there he killed Dev, and take his power of "to go back in Past".
Dev spirit is revolving around there, but he's unaware from his death. Then Yama-Nadu tells him, I killed you and you are seeing your last hour. Now Dev understood, when he was sleeping with Pintu, Yama-Nadu killed him.
Now Dev soul go to meet pari in the hospital. Pari is in comma, so her spirit is revoving in hospital room. Where Dev said her – He don't have more time, because he's died now, and saying her you can control in your inner voice, and that is your power.
In the next scene Arup comes in that shop, trying to safe Dev. Where he's firing on Yama-Nadu but he's standing alive, and bullet is not effecting Yama-Nadu.
Pari get conscious in hospital, but this time she have some special power. When she open her eyes she saw her mom soul there.
Dev Changed His Past
In the other side, one man comes in boat to take Dev soul. But somewhere Dev is thinking, about his power. Where he's memorising Dev promised Amoo, he'll never give this power in Yama-Nadu's hand. So Dev jumped from the boat and return back.
Now we see that scene again, where Pari first time met to Dev, in a bridge. Where she was going to sucide there, and Dev saved her life. But this time he kissed her.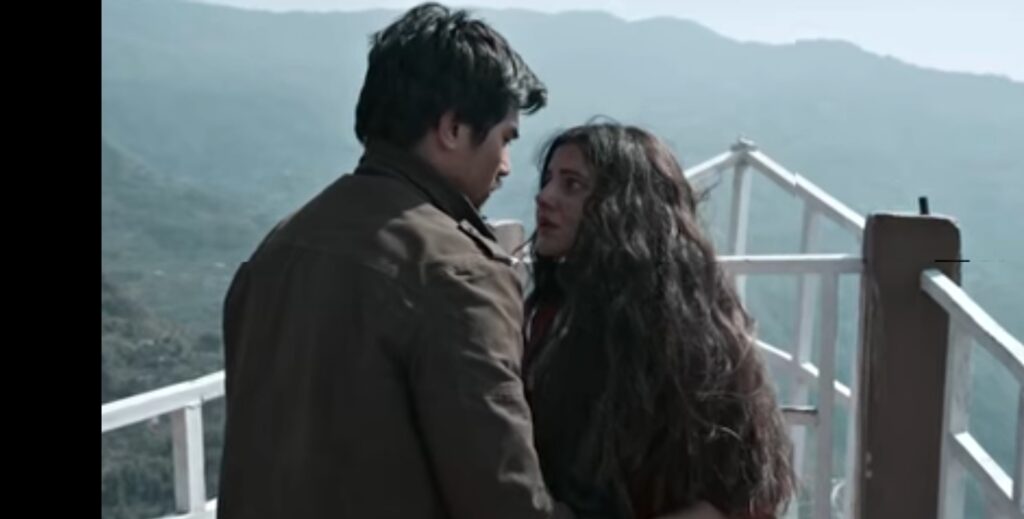 So now Dev changed his past. Moreover what he changed in his past we can see in next season. Which will release soon.
And The Season 1 Ends Here.