Special Ops Season 1 Episode 7 Story Explanation In English – You'll Get Here A Great Surprise With Lot's Of Suspence & Thriller.
At the end of Special Ops Season 1 Episode 6 we have seen that Himmat Singh and their agent get failed to killed Ikhlaq Khan. Moreover Himmat Singh second mission to kidnapped Hafiz Khan too failed. Because at the end of Episode Hafiz hitted Bala very badly. How will they get success? To know more about the show read Special Ops Season 1 Episode 7 Story Explanation In English. Moreover click here to check Special Ops review.
"Special Ops Season 1 Episode 7 Story Explanation In English"
Hafiz hitted Bala and he got unconscious. So all agents, Ruhani, Juhi, and Avinash helped him to took out from there.
Himmat is giving them instruction to leave the city. Ruhani leave for Tehran, Avinash leave for Tbilisi, Moreover Himmat order to clean the safe house and go underground. Because Hafiz has recognized Bala, So he'll soon check the CCTV footage, and then the mafia and the police can start to looking you all.
Now Farooq set a microphone on Ismail Hassan phone.
In the next scene Abbas caught "Habib Naik", he's living with his three daughter in a lodge. But last year he went to "Sharjah" with two other daughters, Morover two year ago , he had gone Oman with two different daughters. Beacuse he's girls broker acting like their father.
Now Abbas called Himmat and tells him – I nabbed a man just now may be he'll important for you.
Hafiz Suspecting On Farooq
In the next side Hafiz is saying to Ismail Hassan -Someone is passing information regularly from our group. Beacuse I was attacked in Baku. So I am suspecting on "Amjad(Farooq)", keep eyes on Amjad, I am going to Islamabad tomorrow so I need to know everything about Amjad.
Farooq is listening their all personal talk because he set a microphone on Ismail Hassan mobile.
Moreover Hafiz take help to their one man, to investigate who's behind sharing the personal details.
In the next scene in Himmat office, the duty officer from IB Mr.Surya Kumar comes to meet Himmat. Where he's saying – Do you still believe that Ikhlaq Khan exists? The pakistani defence minister and his delegation will arrive today and stay for three days. If there's a bomb blast in Delhi when they're here we'll again lose ground.
Himmat Singh reply – Not one but multiple blasts have been planned in Delhi, according to my suspicion. Sir could you please share the security and stay details of the delegation and everything else with me? Then Surya Kumar get agree to share the details.
"One More Hope Of Himmat"
Farooq, with the help of Himmat Singh making a plan to trap "Ismail Khan". Then Himmat calls to their all agent and asking him to come back from the airport, we'll set new mission.
Farooq is calling "Ismail" and saying – Hafiz sir called me , he said that someone attacked him in Baku, and he's suspecting on you. He told me to keep eyes on Ismail. So take care of yourself.
Meanwhile he fired on Ismail Hassan's gf, and tried fired on Ismail. But Ismail run away from there, then Farooq give him lift in his car. This is all happened according to Farooq and Himmat plan. Because now Ismail Hassan is confirmed Hafiz wants to kill him.
In the next side Hafiz man's reached in Farooq apartment, then they asked the apartment servent about Farooq. But the servant said Ismail Hassan name (Because Himmat already trained him), he was the one who's against the Hafiz. and this was the real plan of Farooq to trapped Ikhlaq and Hafiz, and keep them in against of each other.
Now Farooq is making "Ismail" calm but "Ismail" is scaring from Hafiz, that he can kill him anytime and saying Hafiz doesn't hesitate to use his wife to serve his purpose. He care about no ones. There's a grand feast in Delhi at 11'0'clock tomorrow, and Hafiz wife will host it behalf of Jamaat.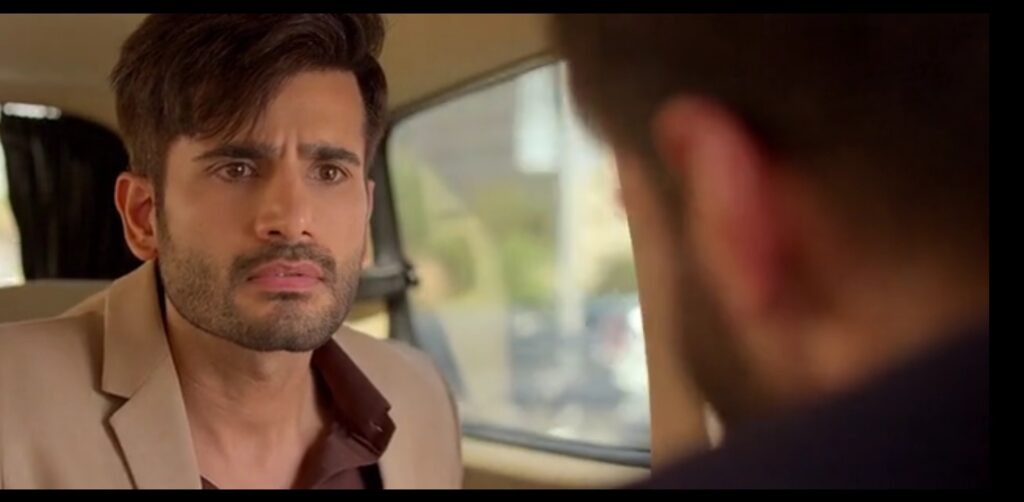 And The Episode Ends Here.