"Panchayat" Season 1 Episode 7 Story Explanation -You'll Get Here A Simplistic Insanely Way Of Story
At the end of Panchayat Season 1 pisode 6 we have seen that Abhishek did fight with Bablu, because he sat on Abhishek bike. When Abhishek refuse Bablu to sit there then they start to threating him. But finally Bablu felt sorry. Abhishek is preparing for CAT. will Abhishek able to change his life? What will be his CAT result? to know all about that read Panchayat Season 1 Episode 7 Story Explanation.
Panchayat Season 1 Episode 7 Story Explanation
"Ladka Tez Hai Lekin"
Here in the first scene of the Episode Vikas and Prdhan ji is talking with each other. Prdhan ji fixed his daughter( Rinky) marriage to a guy whose family demanding 20lakh rupees as dowry. Then Vikas ask to Abhishek when he'll get marry with someone how much rupees he'll take in dowry? But Abhishek reply him -he won't take dowry from anyone.
Then Prdhan ji say to Abhishek – Your salary is only 20000. At the most they will give 500,000in dowry and a two wheeler.
Abhishek – My salary is 20,000 now. After completing IIM starting salary is 100,000. Even if I get it, I won't take dowry.
When Prdhan ji heard this he got impressed with him.
Deenbandhu (village member) comes in Panchayat office to submit his baby birth certificate form. When Vikas reads the form he find Deenbandhu keep his baby name 'Atmaram' then Vikas tell him this name is sound too old fashioned. Then Deenbandhu reply – My wife has decided this name.
Vikas – Secretary sir, why don't you suggest something modern name?
Then Abhishek suggest Aarav name, and say to him Aarav is trending these days and it's also the name of Akshay Kumar's son.
Deenbandhu's so happy to hear, he decide to go to talk his wife.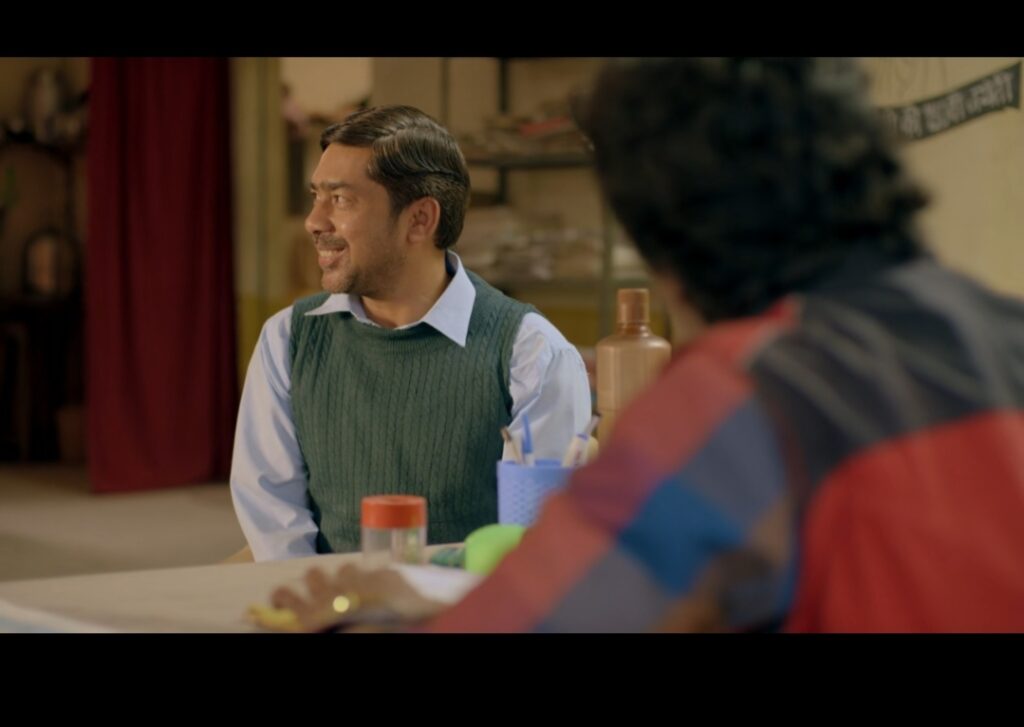 "Prdhan Ji Get Impressed"
Prdhan ji is talking with his wife Manju Devi and saying her – Abhishek is from a good family and he doesn't demand dowry. So i want to marry my daughter rinky with him.
Manju Devi – His salary is 20,000, he lives in our Panchayat office, and you want to marry our daughter to him.
Prdhan ji – 20,000 is his current salary. If he cracks the competitive exam then he'll get a salary of 100,000rs. He's hardworking.
Manju Devi – Hard work isn't everything. A man should have a sharp brain.
At the same night Prdhan ji goes Panchayat office trying to test Abhishek ability, Is his mind sharp or not? Abhishek is studying and Prdhan ji is observing him and sit in the front of him. He give Abhishek a difficult question of quants with the time of second. Within the time Abhishek solve that question. Then Prdhan ji quite impress again with him.
Meanwhile Deenbandhu and his wife is fighting over their son's name which Abhisek suggested. Then Prdhan ji, Manju Devi & Abhishek goes there.
Abhishek again give them an idea he tells – Why don't you ask the child? Keep two fingers in front of the child, one for Atmaram and other for Aarav.
Finally couple got the idea, and stop fighting with each other.
"Choose One Finger" Panchayat Season 1 Episode 7 Story Explanation
Prdhan ji say to his wife Manju Devi – I think Abhishek have very sharp mind. This is what happens in MBA exams as well? They ask questions, and people needs to solve them in a jiffy.
Manju Devi – The boy from Malkopur is ready. If you talk to them, then Rinky might get married this year.
Prdhan ji – I have a neutral idea. I'll keep two finger in front of Rinky one for Abhishek and one for other.
Prdhan ji ask her daughter for choose one finger. She is sleeping she keep out her hand from blanket and choosed one finger. Which comes Abhishek.
After Two Weeks –
When Abhishek return to Pulera from his exam Prdhan ji ask him – Mr secretary, how was your exam? But Abhishek didn't reply him, and go straight to his room and lock the door.
Vikas – Prdhan sir I think he didn't do too well in his exams. Because how he was sulking when he came in seems like it didn't go well at all.
After that Prdhan ji disapointed.
And The Episode End's Here.