Panchayat Season 1 Episode 6 Story Explanation -You'll Get Here A Simplistic Insanely Way Of Story
At the end of Episode 05 we have seen that due to some carelessness of Abhishek panchayat office monitor has stolen. Hence Prdhan ji shouted on him. But after that Pradhan arranges a party along with Prahlad and Vikas to cheer Abhishek up. Is Abhishek happy to live in Phulera village? To know all about that read Panchayat Season 1 Episode 6 Story Explanation.
Panchayat Season 1 Episode 6 Story Explanation
"Bahot Hua Samman"
In the first scene of this episode Abhishek is having his photo graph taken for the intrance exam of CAT. Then Photographer tells him you can collect your photo's tomorrow at 11am.
After that two men named (Bablu & Dablu) trying to sit on Abhishek bike. Vikas is getting verbal altercation with them. Then Abhishek comes there and ask Vikas what happened.
Vikas – Sir these guys were sitting on your motorcycle, I only said the bikes parked on a single stand . If you put too much weight on it, it will topple, and if you want to sit, park the bike on the double stand first.
But they both Bablu & Dablu is threatning to Vikas & Abhishek and saying wait 10minutes i am calling to my boy then I'll show you.
Abhishek – Why should I wait 10 minuts don't I have anything better to do? Then Abhishek and Vikas go to straight village.
When they return office then Vikas say to Abhishek – This is about our self respect sir. Let's go there tomorrow at 11 o'clock and teach them a lesson. But Abhishek reply to Vikas – are you mad? Let's not make thing worse than they already are. My exams are around the corner. Should I focus on my studies or get into unnecessary fights.
Next day Abhishek go Fakauli market, Photographer gave him a time of 11 o'clock but Abhishek goes there 2 o'clock at noon. Then the shopkeeper tells him you were supposed to show up at 11 o'clock, but yo didn't come, so on Bablu & Dablu's orders i had to delete the photo's.
"Bablu And Dablu Again Threatning Abhishek"
Bablu and Dablu make a call to Abhishek and tells him – I heard that you came to collect your photos at 2 o'clock. Come Fakauli market again then we'll show you properly.
Abhishek- I'll come there, tell me when and where?
Bablu – Come to the ground behind Fakauli market 3 o'clock. Then I'll show you.
Next day Abhishek, Vikas goes to Prdhan ji house and tells him full story. Prdhan ji and Prahlad supports Abhishek and get ready to go with him at Fakauli market.
When they all reach at place. Then opposite party start to abuse Abhishek. Then Bablu threat to Prdhan ji – Uncle, don't mess with young boy at this age, otherwise I'll hit you also. Then he push Prdhan ji and he falls down.
Abhishek get's angry to look all this. After that Abhishek took a gun and start to beat Bablu and his party. He is hitting those all by a gun and telling him how dare you hit Prdhan sir?
Finally Bablu feel sorry. Then Vikas say to Bablu get lost from here if you all don't want to hit anymore. Then they all run from there. Vikas and Prdhan ji praises Abhishek for his bravery.
Abhishek goes to Fakauli market and finally capture the exam form photo's.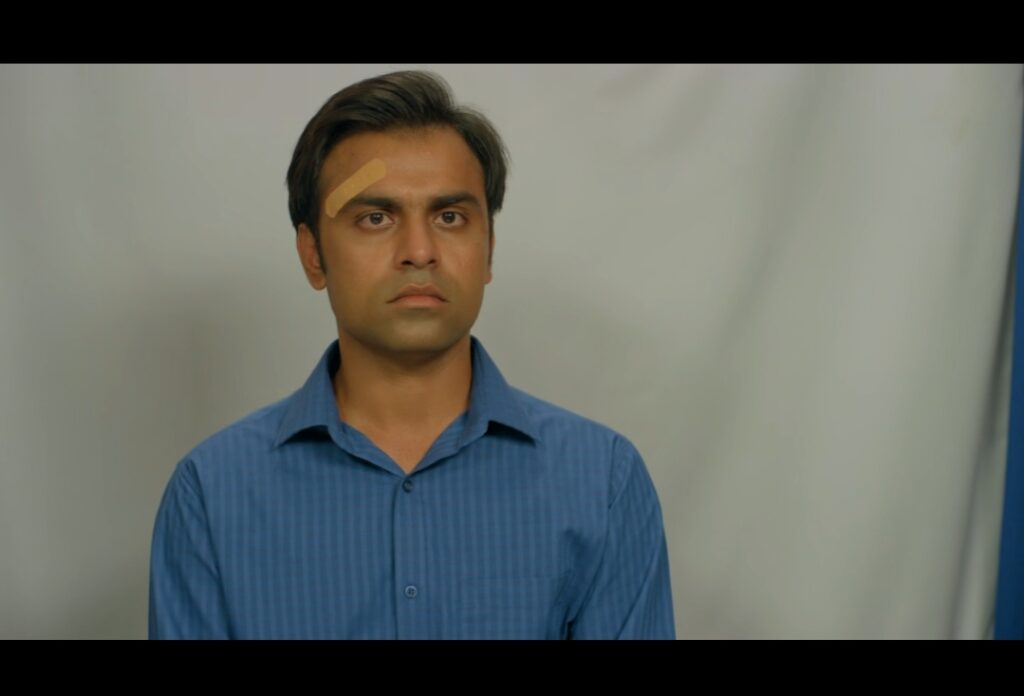 And The Episode End's Here.