"Grahan" Season 1 Ending story Explanation – "Tremendous Way Of Thriller"
At the end of Grahan Season 1 Episode 7 we have seen that, Sunjay man tried to fired a gun on Amrita. Meanwhile Vikas come in front of her, and he shoted. Futhermore Rishi is not speaking any single word against of Sunjay. How will they disclose Sunjay truth in front of public? To make your continuity in the show read Grahan Season 1 Ending story Explanation (Episode 8). Moreover click here to check Grahan web-series review.
Grahan Season 1 Ending story Explanation
Amrita admitted Vikas in the hospital. Where in the next scene Rishi is going to high court, and he's accepting all blame on his head. Meanwhile Manu came there, and she started to speak in the court, what was happened that night.
Manu is saying – in Bokaro riots night, Rishi came in our house, and he says to my father, that Chunu is collecting many mans, against of Sardar and tonight his man will kill every sardar, who was living there. Then Rishi helped us, he hidden my all family in one room.
Meanwhile Rishi's friend Jhandu came in our house, and he saw where we was hiding. Jhandu take my father and mother out of the room, and then Jhandu raped me. When Rishi knew that he started to hit Jhandu, and Jhandu died there.
Now Manu is requesting from Rishi to speak truth in court. Then Rishi tells – Sunjay listed all sardar name, who was lived in Bokaro, and in this list I saw Manu's father name. I was pretending in front of Sunjay, that I am helping him. Moreover I tried to save the life there, so that is why I started to dispoilment, there to pretend like we was with Chunu.
After Bokaro riot Manu and her family shifted in Moga village. Furthermore Manu was pregnant at that time, and she gave birth a baby girl. But Manu doesn't want to accept her baby, because she was memorising the Bokaro riots after saw her daughter. Therefore Rishi adopted the girl, because she was Manu's daughter.
Is This Complete Truth Of The Case?
After heard this Amrita broken, because she' was feeling guilt that her father was Jhandu. Now Manu felt sorry to Amrita. Then Amrita hugged her dad and felt sorry, that she suspected on her dad. But now she's feeling proud, she's the daughter of Rishi.
In the next scene, Amrita is going to arrest Sunjay Singh. Where Sunjay is saying – You have to need to know the full truth of the case. Do you know at that time I was an employee in Steel factory. So how will I get the money weapons and guns for riot. So that mean someone more powerful man is behind me, who helped us.
Now Story turn in Flashback –
When Chunu was in his factory, and he recieved a call from Ranchi, and the 2nd man in the call was CM-Kedar Singh. Where Kedar singh is saying to Manu, if you want to MLA seat, then lets start the fight & disturbance there.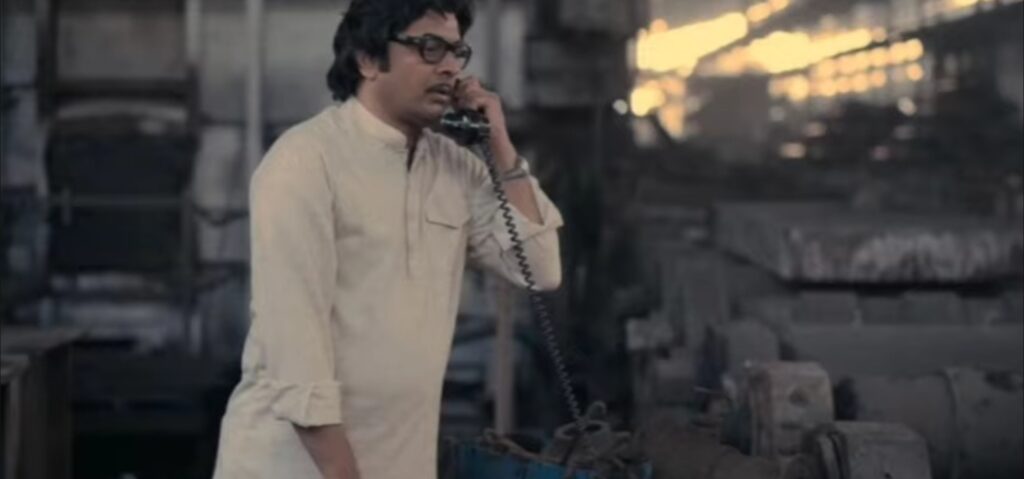 And The Season 1 Ends Here.