"City Of Dreams" Season 2 Episode 1 Explanation –
City of Dreams is an Indian series which is available on Hotstar. Altogether main starcast is Ejaj Khan, Atul Kulkarni, Priya Bapat, Sachin Pigaonkar. City Of Dreams Series season 2 is consisting total 10 epsiode. So here you will get "City Of Dreams" Season 2 Episode 1 Explanation. Moreover you can find here another movies review.
After detah of Ashish, he is making Purnima scared in her dreams.
Wasim Khan has joined Politics, therefore Sirin is convincing him to exposed Jagdish. But Wasim is denying and saying – some hard and tough truth, still can't change by the system.
Next day Purnima is announcing party's candidate name officially. Here Suhaas is looking upset because as Purnima promised to provide a constituency to Suhaas, but she didn't provide him anything as she promised.
In the next scene we see, Mehka's infra new boss Arvind. Who wants to run the company by his own rule set by him. Moreover their main focus is to take metro project, because Arvind is now aware he have zero cash reserve.
Altogether a bridge collapse suddenly, in which many people wounded and some died. This bridge has constructed by the Mehka's infrastructure. Now Purnima is reaching there, and observing everything there.
Purnima's father Ameraw is checking that his money suddenly disappeared from his warehouse. When Purnima get aware that her father is searching money, then she discuss with Wasim, she'll return her father money. But Wasim is denying her, and saying Politics is nothing without money.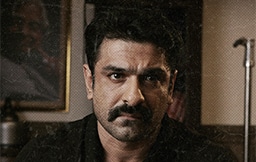 City Of Dreams Season 2 Episode 1 Explanation
In the next scene Ramnik fixed his daughter marriage with Arvind, in return Ramnik will provide, Metro Project contract to him.
Now Sirin is attacking on Purnima, to spreading this news on media when will Purnima take an action against Mehka's Infra? Sirin is going to meet Purnima and asking her to expose Jagdish. But Purnima is warning her, to stay away from this matter. But Sirin always wants to go with truth.
And The Episode 1 Ends Here.