Jersey movie is directed by Gowtam Tinnanuri. The movie script adapted by 2019 Telugu – language film with the same movie title. Sahid Kapoor is in lead role actor in Jersey. Moreover his co-star in this movie is Mrunal Thakur. Furthermore Jersey is Sahid Kapoor's sports darama movie. So now finally Jersey team and Sahid Kapoor has completed Jersey shooting, He Shared In A Social Media Post.
Consequently Sahid Kapoor wrote in his social media account – "It's a film wrap on #jersey, 47 days of shoot during during COVID. So its unbelievable , I am so proud of entire team, It's nothing short of miracle. So i want to thank each and every one from the unit coming to set every day, putting themselves at risk and doing what we all doing. Altogether thank you so much for all Jersey team".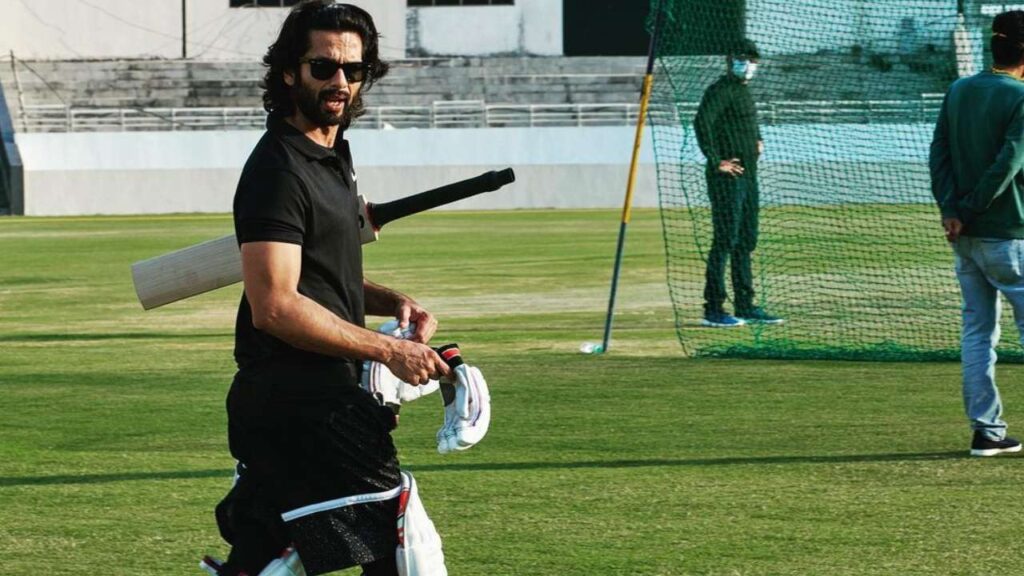 "Sahid Kapoor has completed Jersey shooting, He Shared In A Social Media Post".
Furthermore Director of the Jersey movie Gowtam Tinnanuri shared his experience working with Sahid Kapoor. Then he told – "Sahid Kapoor is really one of the brilliant actor of bollywood industry and versatile too. Moreover he is very hardworking, and his dedication towards the movie, acting, strength, workout, and practice is really appreciating. So I think he is one of the best actor of this genration. After that I hope we have been out the best from each other".
Sahid Kapoor who is playing a role of cricketer in "Jersey", subsequently the film shoot have completed in hill state #Uttarakhand. This movie is based on story of failed cricketer, who again decide to return back into the field, in which he is representing the Indian cricket team. At last he fulfil his son wishes and finally he gaive him a Cricket Jersey as a gift.
Internal link – here you can find latest web series explanation.
1. Panchayat Web Series All Episode Explanations.
2. ASUR ALL EPISODE EXPLANATION IN ENGLISH.
3. MIRZAPUR ALL EPISODES EXPLANATION IN HINDI.
4. WATCH SCAM 1992 FULL EPISODE EXPLAnation.