"Maharani" Season 1 Episode 2 Story Explanation – "Wicked Spotlight"
At the end of Maharani Season 1 Episode 1 we have seen that, CM Bheema is facing many probleam, because of opposition party. Moreover you can find here another movies review. Check here Maharani Season 1 Episode 2 Story Explanation.
Now media is asking question from Naveen, Because his one guy has suspected in Shankar case. After that Naveen, goes to meet DGP officer Gautam, where Naveen is forcing him to, write statement that he and Prem Kumar inocent.
Meanwhile DGP Gautam replied him – Your partner Prem Singh accepted, that you're involved with him.
In the next scene, CM Bheema is busy in his village with his family. Furthermore they're celebrating "CHATH PUJA", at the same time, two man's on the bike start to gun firing and CM Bheema injured very badly. Then Bheema admitted in Patna Medical College & Hospital.
Media crowd is gathering in hospital. in the next side, CM secretary Mr.Mishra is warning all police force for grab the culprit. Opposition party leader Gauri Shankar is too in the hospital, because he's finding the chance of CM-Bheema's death. After that, politician Naveen have reached there, to ask CM health.
Mr.Mishra is arranging all hospital facility in CM-House. Because he don't want media and opposition party gather in the hospital. Mr.Mishra is giving statement to media, CM is out of danger, that is why his treatment will be continue at home.
Maharani Season 1 Episode 2 Story Explanation
Bheema's condition is not well, he's in bed rest of four months, So he'll take 8 to 9 months for full recovery. So Bheema wants to resign from CM-throne. But he keep some condition of resign, that he'll decide the next candidate of CM.
Therefore Bhoora(Cabinet) begin the election process, and here we see, MLA,& Ministers, some of them is voting for Naveen, and some for, Gauri Shankar, but the majority with the extra 10 MLA is voting for Bheema. So now Naveen wants to turn all MLA in his side.
Bheema's wife Rani is looking happy because Bheema resigned, and now they can live together at their village. Meanwhile Rani see some ministers at her home.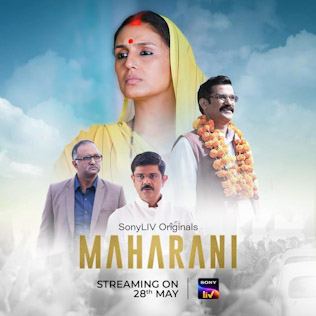 And The Episode Ends Here.
You'll Get Here Loki Season 1.