Here you'll Get An Amazing, Emotional Ending Explanation – The Family Man Season 1 Ending Story Explanation In English (Episode 10)
At the end of Episode 9 we have seen that how successfully they captured the loaded nerve gas truck. But meanwhile Sajid run away from the place and went Delhi, Where Sajid met to Moosa. Srikant and his all team is thinking they has stopped the mission. But here Moosa have a plan B to attack in Delhi. What will be the plan B of this mission? Will TASC find out the mission plan-B? To know all about that read The Family Man Season 1 Episode 10 Story Explanation In English. Furthermore you can watch all episodes of The Family Man on amazon prime.
"The Family Man Season 1 Episode 10 Story Explanation In English"
"The Bomb"
In the first scene of this episode Sajid is asking to Moosa – What is plan-B?
Moosa- Another bomb, something like that. It's been in Delhi for many years. Moreover we just have to activate it.
Then Sajid ask – What do i need to do?
Then Moosa show him some picture of a guy [named "Vaibhav"] and tells to Sajid, go and meet him.
In the next scene Srikant has reached in his home, he picked his child in their school, and then he goes to office.
Meanwhile Srikant receive a call from Kulkarni he said – Srikant, I'am afraid there;s some bad news. I am sending you a recording. Listen to it. Where he listen the call recording of major Sameer and Basharat. Then Srikant understood they have set their second plan that mean mission Zulfiqar is not over. Then they decide to go Delhi.
"Mission Zulfiqar Is Not Over"
In the next scene Sajid meets to Vaibhav. Then Sajid show him his private video which has captured by the Moosa's man. Sajid threat him if you don't work for us then I'll send your video to your wife.
Vaibhav scared and said – Who are you? and what do you want? I don't have anything to give you, I am an employee in a chemical factory. My salary is barely enough for my expense.
Then Sajid reply – I don't ask you for any money. You'll get a phone call, just do as you're told.
In the next scene Srikant and his team is making a plan to find Moosa and Sajid. Srikant is giving an instruction to their team – send Moosa's and Sajid's picture to every news channel. Tell the Delhi police to use its social media cell to flash their photos through every handle. Furthermore all police stations should get these instructions, their patrolling vans should be on alert, 24hours. We have to be at our best.
JK gives Srikant a news – We found Moosa's mother.
Srikant – Okay ! get her to Delhi right away.
Jk – you really think that will help us?
Srikant – Can't say anything. But we have to try.
Meanwhile Millind [TASC member] says to Srikant – Sir, we got a call from a "bar Oaks", the bartender saw Sajid.
Srikant – Okay check it out.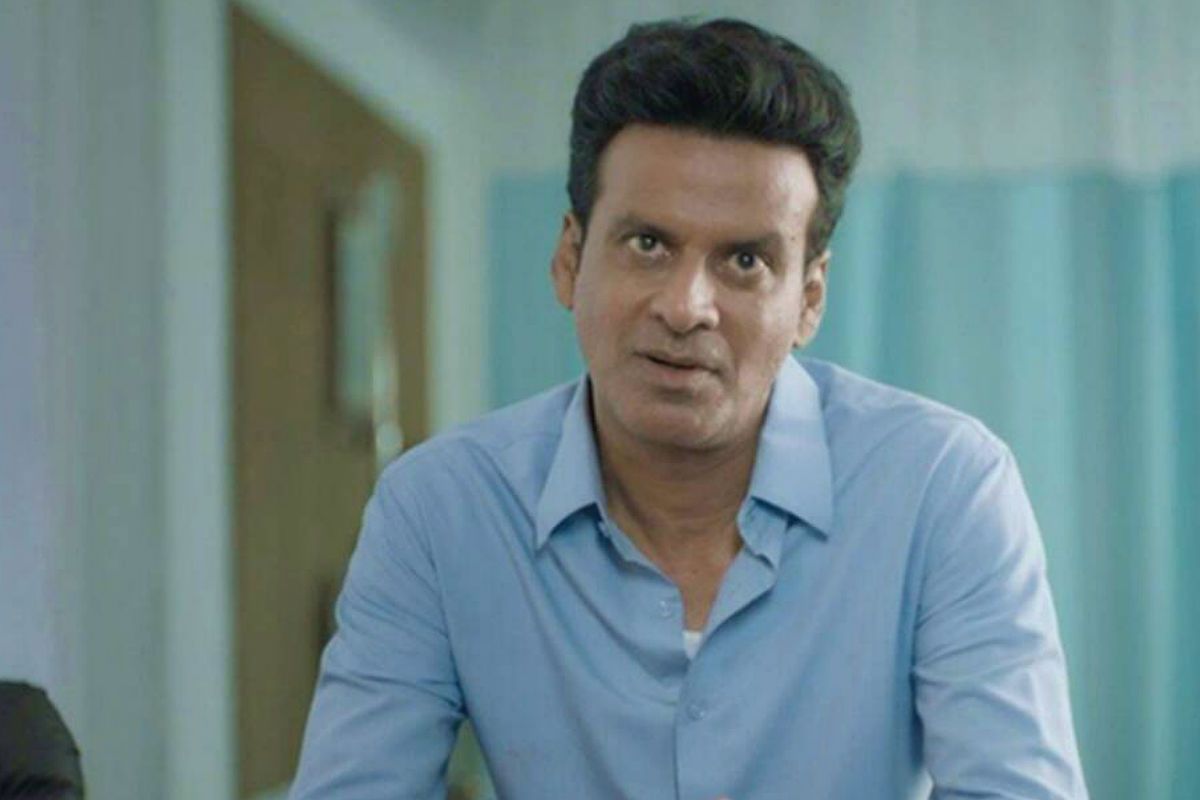 "What Moosa's Next Plan?"
Now Zoya and Millind visit on that bar and start investigation. Where an employee said – Vaibhav sir is our daily customer, They were sitting in a table and talking for some time with Sajid, then suddenly, this guy Sajid left and then Vaibhav broke into tears. He seemed worried.
Now zoya call his team member and says – "Vaibhav Therani" get all the available information on him.
Now Millind is giving Vaibhav full information to Srikant – He's production manager at Orion chemicals. Vaibhav phone is switched off, I spoke to his wife, she said – he's usually home by this time, but not today.
Now Zoya and Millind with some security staff has reached on that Chemical factory where Vaibhav worked.
in the next scene Sajid is asking question from Moosa – What are we going to do with so much water?
Moosa – We'll need it, This is not normal water. I have mixed metalic impurities in it, to make a colloidal solution. So this water is very useful.
Moosa and Sajid has already reached in Chemical factory. Where they are getting information from Vaibhav. When they get all information then Moosa kills Vaibhav. furthermore Zoya and Millind doesn't find anything in factory because Moosa and Sajid hide somewhere.
"Plan-B"
Now Moosa tellling Sajid his plan B – When MIC mixes with water,it result in an exothermic reaction. I've put phosgene and methylamine in the third tank of this factory, so that they react. We just need to disable the scrubber tank. Moreover outside the factory a flare tower, it burns all the toxic gases. So that they don't mix with the atmosphere. Now I'll disable it. Then he disbaled that all process.
Moosa says to Sajid – Remember the 1984 Bhopal disaster? thousand suffered a painful death. Delhi will become another Bhopal.
Sajid – But a big blast would've been more fun.
Now Moosa and Sajid go from there. As per their plan Delhi will be a graveyard till next morning. Moreover by that time we will be far away from Delhi.
"Moosa's Mother"The Family Man Season 1 Episode 10 Story Explanation In English.
In the next scene Srikant meets to Moosa's mother.
Moosa's mother – Where is my son? What did you do to him? I want to meet him right now?
Srikant tells her full information about Moosa. Furthermore Moosa's mother comes live on tv news channel. When Moosa stop their car on one petrol pump he looked his mother live on tv. Where she is saying –
My son Moosa, I refuse to believe whatever I've heard about you. I've come to Delhi to see you. Where are you son? I want to meet you. Please prove the allegations is wrong, Son please call me on this number.
When Moosa see his mother on TV he got tears in his eyes and return back to Delhi.
Now Sajid is making him understand – Our years of hard work, all our planning everything will go in vain. Then Moosa reply him –We're not aborting the mission. We're just delaying it by a few days. Then Sajid tells him – But we'll never get a better opportunity like this. Moosa reply – Yes I know, and i can do it again, right now my mother is in Delhi. Sajid took his gun and show the gun Moosa and speak him turn back the car otherwise I'll kill you. Then they start to hit each other.
"Moosa's Death" The Family Man Season 1 Episode 10 Story Explanation In English.
In the next scene Zoya and Millind again go to chemical factory for recheck again. where they find tank's leaked the gas. Meanwhile Moosa's guard attacked on Zoya and Millind. Furthermore Sajid has killed Moosa.
And The Season 1st Of The Family Man Ends Here.